I received my #Write31days shirt today….not the one I thought I ordered, but ABSOLUTELY the one I wanted (I thought they were sold out….), so excited!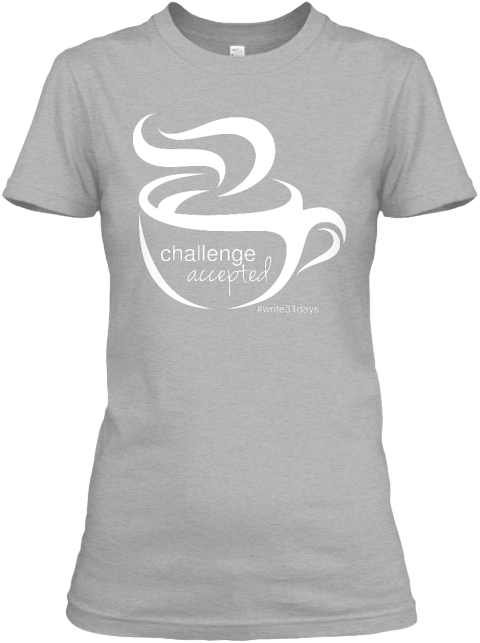 And yet, here I am with blogger's block.  Actually, I have lots of stuff on my mind, but I am a chewer and can't figure out where to start.
We have the election.  Totally loaded subject, I know.  From the beginning, I couldn't stomach Hilary or Donald.  Still can't.  Then I would chat myself off the cliff, read a thought provoking article, watch an informative news bite, put on my big girl pants, rationalize one of them and then, I kept hitting moral roadblocks.  So I have decided, I won't choose either.  I am honestly considering Evan McMullin.  (Of course, FL Governor Rick Scott has blocked him from the FL ballot—I'm hoping for a successful appeal)  You may say I'm throwing my vote away, but think about it, if EVERY person who felt the way I do (and there are plenty out there!), that tossed vote could very well elect a 3rd party candidate to President.  And Evan's views?  Way more in line with my own.  I may throw my vote away in some people's opinions, but I'll sleep at night.  Whatever happens, I won't be voting Democrat or Republican this year.
I guess I figured where to start and end tonight.  Probably not the smartest topic, but it's my blog, so I'm ok with that.